PREPAID WIRELESS CELLULAR CELL PHONE COM
FRANKLIN HOLLOWAY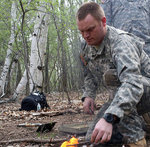 Franklin Holloway is our advisor, and he writes many of the articles and chooses the equipment that we offer to you.
He is an ex-Marine, and a life-long practitioner of the survival lifestyle.
Franklin lives with his family and his dogs, in the woods of Colorado, and that's just about all you're goin to find out about him, unless you can get more by readin his articles in this website!